7 Superb Suggestions for Summer Vacation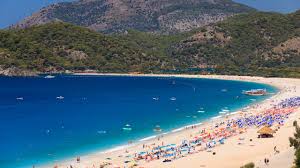 With less than a month left in the school year, the anticipation for summer fun is growing. Here are some simple and entertaining ways to make the most out of the upcoming summer vacation.
Go to the beach — It may be a little obvious but nothing can beat a fun day in the sun with friends. Make a day out of it: have a cook-out, bring a speaker, walk the sea-line, take artsy pictures. Enjoy the sun, the sky, and the sea and make some memories with friends.
Make an at-home outdoor movie theater —Drop a white sheet from a balcony and pick up a smartphone projector for as low as $15 (you can even make your own with simple online tutorials). Next thing you know, magnified versions of your favorite films are streaming in your backyard.
Do an "escape room" —Step into the shoes of Nancy Drew or Sherlock Holmes for a little while. You and some friends will have an hour to solve a riddle and escape the room. Will you be able to work together to get out in time?
Have a bonfire —Some summer nights can get qute chilly. Gather some friends around a bonfire to warm up and enjoy the company. You can even get creative and roast hot dogs and marshmallows over the fire.
Go to an amusement park —Amusement parks are always a blast, whether you go with friends or family. They're full of exciting coasters, fun games, and lots of junk food. The local Six Flags is a classic trip, but don't be afraid to drive a little while to try something new, like Lake Compounce in Bristol, CT.
Host a BBQ —The typical BBQ with hot dogs, hamburgers, pool fun, and yard games is a timeless classic. BBQs are always fun and leaves great memories so gather some friends and family and fire up that grill.
Go to a concert or sporting event —A day out to a concert or baseball game is always an enjoyable experience. Cheer for your favorite team or dance to your favorite song and just live in the moment while making lasting memories.