Foreign language clubs host Carnaval dance
As a kickoff to the highly anticipated Volleyball Marathon, the LHS Portuguese and Spanish clubs hosted their annual Carnival dance on March 3, in the cafeteria. The dance was held from 6-9 pm and featured a live performance by an LHS student band, along with a DJ and Portuguese club member junior Mario Nascimento.
"I loved the music," said Senhora Kopczynski.
The dance was held as a celebration of culture for both nationalities, and a celebration of the carnival (mardi gras) which takes place this week in Brazil, Spain, Portugal, New Orleans, and other various countries and/or cities around the world.
"The dance was a great celebration of culture for both clubs, and most people seemed to really be enjoying themselves the entire night," said senior Tatiana Hoeckh.
The celebration encompasses the beginning of lent, which occurs on March 9 and continues until Easter Sunday.
The Carnival dance hosted over 150 students and had various types of ethnic gastronomic meals from Sumol bottles, to Spanish rice, from flamed chourica, to folar.
"I think the dance went very well," said Senhora Ka. "We had wonderful students from both Portuguese and Spanish club who did an excellent job in organizing the event."
After all the changes and chaos that have occurred during the last couple weeks, most students can agree that relaxation and a fun night was all they needed.
"The dance was exactly what the school needed after all the snow day fiasco," said senior Rossano Butcher "It really let people loosen up and relax."
About the Writer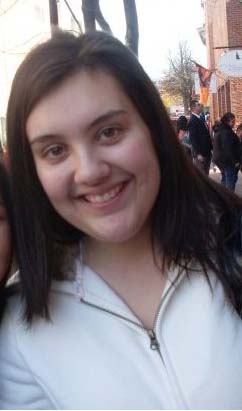 Alicia Ferreira, Staff Writer
In the secret world of Alicia Ferreira, she thinks she can spit sweet rhymes like Nicki Minaj or Drake, but in reality she's as good at rapping as Lindsey...