Some students struggle with the mid-year pressure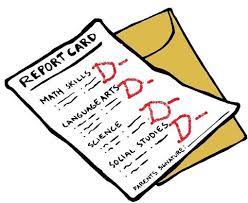 As LHS takes on the third term of the year, some students have noticed a downward spiral with their grades. 
Many students and teachers have been absent due to COVID, which has definitely disrupted the second half of the term. Estimates of absenteeism among students and teachers peaked at around 20 percent at the height of omicron.
Additionally, half-year courses are finished for the year. These courses include video game design, entrepreneurship, and international foods. Most of these courses require a final exam.
Finally, many AP students are taking mock exams to prepare for the spring tests. 
All of these issues add stress to the middle of the year and negatively impact grades.
With many students and teachers being out quarantined, some students just aren't getting all the help they need and are slipping behind. 
When asked about how it has been since coming back from quarantine, junior Ron Schneider said,  "It's been better now that I can actually do my work. I've had quite a lot of work to catch up on in two of my classes, and for the first time at LHS, I had to get an incomplete for term 2. I'm starting to catch up now, but it's been a rough start to the new year. I've been staying after in all of my classes that I need help with."                                                                                                                                 
Being out for even a week can cause the work to pile up in every class, and cause students to slip further behind while trying to play catch up. When teachers are out, they can't teach as much as they want through a sub, so then they have to try to cram as much as they can of what they originally planned out before the year ends. 
"It is hard when they force you to quarantine for 10 days," said Mr. Cangemi, who teaches AP English. "While I was able to plug in remotely every now and then, we still could not stay at the same pace we were at before I left." 
Currently, teachers and students must quarantine for five days; the CDC changed the guidelines in late December. 
Some students have dealt with the challenges better than others: "I didn't think it was that bad because I am on top of things in general," said junior Rory DiVenuto who had to quarantine for five days. 
Even without midterms, there are still tests to take and lessons to get through. Talking to some students, I learned that a few teachers, in place of midterms, have been giving out more tests and quizzes this week. 
Lillian Przybyl's reported the following in an article about motivation: "It's not uncommon for staff and students alike to begin feeling 'the winter blues.' Symptoms such as a lack of motivation, weight gain/loss, increased anxiety, trouble sleeping, and more aren't uncommon to see this time of year."  
With the huge spike of covid cases now dying down, students are coming back in, and quite a few were unwilling or unable to do any missed work during the time they were out, so they now have about a weeks worth of missed work along with any makeup tests, quizzes, and homework on top of keeping up with what is currently going on in their classes now that they are back.