Cub Staffers Say Goodbye to Seniors
Sarah Stephenson (Editor)
Dressed to the nines and as posh and proper as ever, it seems like a regular day for The Cub's senior editor Sarah Stephenson. However, it is anything but average. It is the last day for seniors at Ludlow High School and as such, it is Stephenson's last day with The Cub.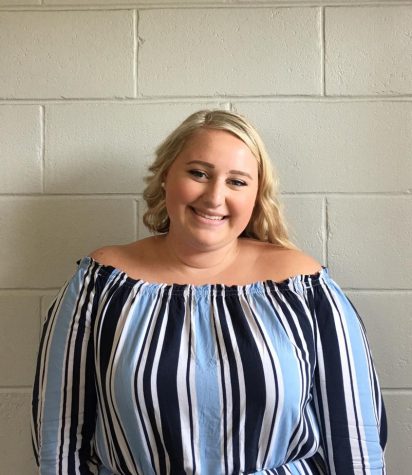 Stephenson began her journey with The Cub and its advisor Charles Cangemi at the start of her sophomore year.
"I joined journalism because I enjoyed reading and writing. I thought it would be a good fit for me," Stephenson reflects.
And it was more than just a 'good fit', it was a match made in heaven. Stephenson returned to the class for her junior and senior years and led the newspaper as editor for both years.
On her last day as editor, Stephenson reminisces on all of her time spent with The Cub and leaves future Cub writers with a piece of advice:
"Challenge yourself with the topics you write."
Although she feels bittersweet about leaving the class, she is not concerned about the future of the newspaper.
"There are lots of promising writers left in the class to carry on when the seniors leave," she says.
Over her three years with The Cub, Stephenson found herself bonding with her classmates and improving her writing technique amongst other helpful tidbits along the way.
"Working in The Cub has helped me to get over my fear of talking to strangers," Stephenson says, "which is a very important skill to have."
In the fall, Stephenson will begin her Bostonian journey and enroll as a freshman in the class of 2021 at Suffolk University. She was accepted into the University's six-year law degree program and will be majoring in government.
"I'd like to work in the government one day," admits Stephenson.
With a successful future ahead of her, Stephenson is destined for greatness. Don't be surprised if you see her on the presidential ballot one day. She will, without a doubt, work to continue in Donald Trump's footsteps and 'Make America Great Again'.
Senior Casey Lanza-Lang is a first-year journalism student and said it was "fun."
"If I wasn't a senior I would do another year," she said.
Although Lanza-Lang was a first year journalism student, she will be missed for all of her humorous and honest Arts and Entertainment reviews as well as her ability to wrangle just about anyone into doing their work.
Her passion for writing made her a valuable asset to The Cub community and she will flourish in whatever the future brings her.
Lanza-Lang will attend Holyoke Community College in September and plans to study creative writing. She is interested in pursuing journalism and/or songwriting as a career.
"I want to write," she says.
She advises future journalism students to "always put [their] best foot forward and never post something that they didn't do their best on."
Ben Taylor (Sports Editor)
Ben Taylor has taken journalism with Mr. Cangemi since his freshman year.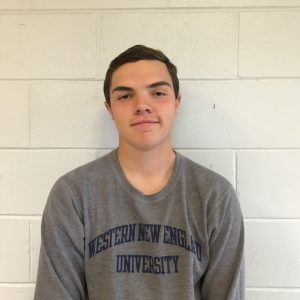 "It was fun. I like getting to know the different students in journalism, the different personalities," he said. " I like getting to know people and making new friends."
Journalism will be quiet without the amusing rowdiness of Taylor and friends Billy Reno and Max Hurley. The trio are always able to sidetrack the class which often led to the best memories of the class.
Taylor will be attending Franklin Pierce University in Rindge, N.H. where he will be "undeclared."
"Most likely I will study communications," he said. "It's a broad major. My mom has a major in communications."
He will minor in criminal justice.
The Cub wishes him luck on his future pursuits.
Jennifer Plamondon (Feature Editor)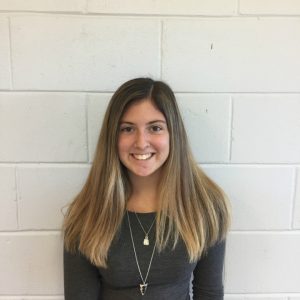 Senior Jennifer Plamondon contributed to the Cub for the first time this year. The joy she felt while writing with her friends makes her wish she spent more time in the class.
Given her passion towards writing, Plamondon feels that she could have written more articles if she worked harder. Therefore, she advises future Cub staff to avoid procrastination. "If you want to do something, then begin right away," she says.
This fall, Palmondon will attend Roger Williams University of Rhode Island to study journalism and communications.
Journalism teacher Charlie Cangemi helped Plamondon realize how much she enjoyed writing, which led to her decision for her major. She hopes to become a local news reporter for an intimate way to deliver news.
Hayley Procon (Staff Writer)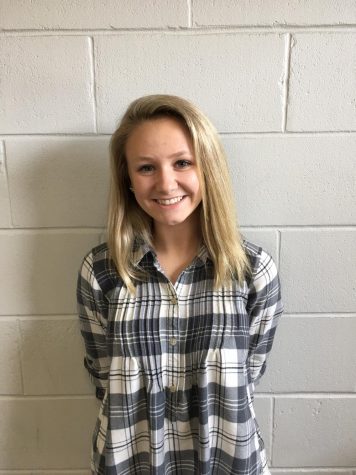 It is that time of the year where the seniors are finishing their high school career, and it is time to send our senior staffers out the door.
Hayley Procon started journalism for the first time this year, and the class did not disappoint.
Procon wanted to join the Sports Broadcasting class this year, but the class only allowed recording opportunities. Charlie Cangemi, the journalism teacher, offered her an opportunity to do interviews and sideline reporting with The Cub.
"The class was fun because I got to experience my future profession while taking the class," says Procon. This class clarified what she wants to do later in life.
Next fall Procon will attend Suffolk University to study broadcasting and journalism, focusing on sports.
After college she hopes to work for ESPN as the next Guerin Austin.
Good luck to Hayley and the rest of the seniors as they move to the next phase of their life.
Billy Reno (Staff Writer)
Senior Billy Reno looks back on his last year of high school and being in the Cub.
This year was his first and only year being in journalism. He joined thinking the class would be a fun elective, and because his good friends Max Hurley and Ben Taylor are in the class as well. Reno says that being in the class this year was a lot of fun and allowed him to make new friends.
"I will definitely apply the things I learned in this class in the future," he says. " It allowed me to tap into my creative mind and apply it to my work."
In journalism, he liked writing features and recording Q&A's with Max and Ben
For future staff members, Reno advises that students should only sign up if they're very passionate about journalism and writing in general. Also, students need to be willing put in the effort and do their articles on time.
After high school, he plans to attend STCC and major in digital media technology. Then, he wants to transfer to a 4-year college where he will pursue a career in sports broadcasting.
If it doesn't work out, he is unsure what his backup plan is. What he does know is he wants to pursue a career that uses social skills and interacting with others. Reno truly enjoys being around other people.
"These last days of high school are bittersweet," he says. "However, it is exciting to move on to the next chapter of my life even though I will miss school memories and friends."
Max Hurley (Staff Writer)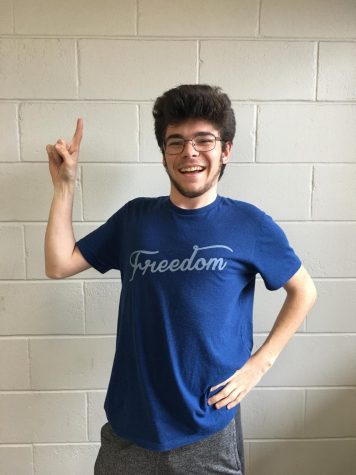 Senior Max Hurley chose Journalism as his senior year elective at LHS. He wanted to spend period 6 with his two best friends, Billy Reno and Ben Taylor.
His favorite memories were of recording Q&A videos with Reno and Taylor.  He learned to manage his time writing articles for journalism. He also enjoyed writing movie reviews and editorials.
"This year was long but enjoyable," says Hurley.
Hurley plans on going to Worcester State after he graduates but he is still unsure what he wants to do for a career.