Big E celebrates 100th year
LHS Students enjoy food, music, and shopping at annual event.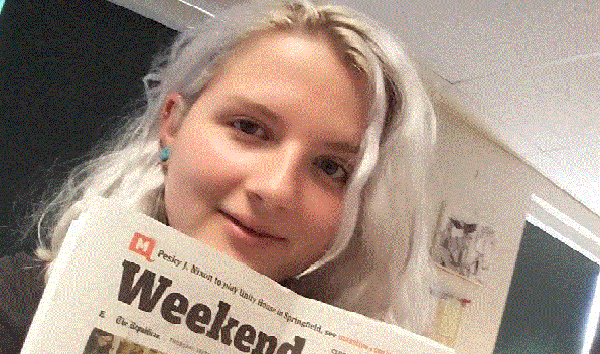 It's that time of year again: the Eastern States Exposition, also known as the Big E, is back in West Springfield and better than ever. This year the exposition spans from Sept. 16 to Oct. 2. Three weeks of concerts, food, and fun. The fair's attractions never fail to bring thousands of visitors from all over the country and this year, its centennial year, will be no different.
The Big E is known for its epic concerts. The exposition's own Xfinity Arena, a 6,000-seat outdoor venue, holds concerts from all sorts of popular artists every year. This year's headliners include big names like Elle King, X Ambassadors, Blood, Sweat, & Tears, as well as many more. Aside from the Xfinity Arena, there is the Court of Honor Stage, which provides free entertainment from lesser known musicians almost every night of the fair.
While the concerts bring a big crowd, the food seems to bring an even bigger one. The Big E is famous for its tasty, deep-fried treats. These treats range anywhere from deep-fried Oreos, deep-fried Kool-Aid, and deep-fried jelly beans to deep-fried butter. Like many fair-goers, senior Megan Brown is very excited for the food at the Big E this year. When interviewed, she expressed her excitement for one deep-fried treat in particular.
"I've been waiting months for deep-fried Reese's," she said excitedly.
Another senior from Ludlow High, Hannah Betit, agrees with Megan Brown.
"The food was my favorite part," Hannah said. She goes to the Big E every year to eat all of her favorite foods.
Another popular attraction at the fair is the Avenue of States. On the Avenue of States, there are buildings for every state in New England. There's the New Hampshire building with its blueberry pie, the Connecticut building with its apple crisps, the Vermont building with its maple syrup and gourmet ice cream, the Massachusetts building with sea exhibits, the Maine building with its famous baked potatoes, and the Rhode Island with its fine gold and sterling silver jewelry.
A junior at Ludlow High, Meghan Adams, loves the state buildings.
"My favorite part was the state buildings," Meghan said.
The Eastern States Exposition is no stranger to thrills as well. There are dozens of amusement-park-style rides to get your adrenaline pumping. If fair-goers are willing to spend $28 for a Midway Magic Pass, they get to ride an unlimited number of rides during their visit. If they're not willing to spend that much but still want to partake in some carnival-esque activities, there are numerous booths with games that cost a small fee of between $1 and $5.
Speaking of spending money, there are ample chances to buy many different things. Between the Better Living Center, the State Buildings, and the outdoor vendors, there are thousands of unique clothing items, pieces of jewelry, household accessories, and many other noteworthy things to buy.
For 100 years now the Big E has been a hub for awesome music, food, shopping, and rides. It has provided big fun for the whole family at a small entry cost of $15 for adults, $10 for children ages 6-12, and free for children 5 and under. With other discounts and family passes available, the Big E makes it as easy as ever to spend a fun-filled day with family and friends. I
If anyone finds themselves with nothing to do between Sept. 16 and Oct. 2, they can drive on over to West Springfield and spend an amazing day at the Big E.
For more information, please visit www.thebige.com