Class of 2021 elects new officers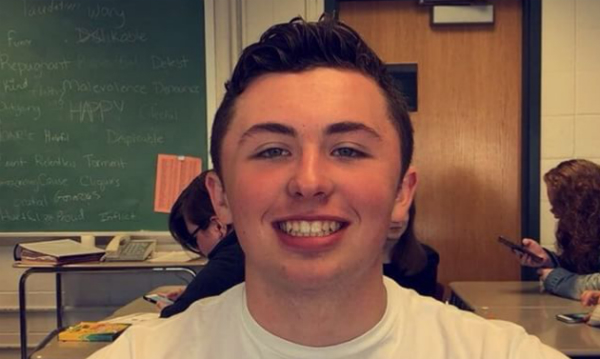 The Class of 2021 elected Nolan Ayers for class president next year, ousting freshman incumbent Sara Ketchale.
Ayers decided to run for class president when he heard complaints from his classmates and he decided he could make a change. The three-season athlete said that many students came up to him to discuss things like prom, school lunches, blizzard bags, and spirit week.
"As a student I know there are more demanding commitments than those within the school. Sports, jobs, and other outside of school activities keep us busy and less attracted to the activities here at Ludlow High School. I would like to approach fundraising a whole new way," he said.
Ayers plays football, baseball, and basketball. In football he plays linebacker, tight end, and kicker. In baseball he pitches and plays left field. In basketball he plays strong forward.
The president-elect said he will set up polls on Instagram and Survey Monkey to solicit ideas from the class.
He also acknowledged the pain that the class has experienced the past few years.
"Our class has been through so much emotional stress. We need every person in this class to know they are important and matter to everyone around them."