Student Council reads to Elementary Schools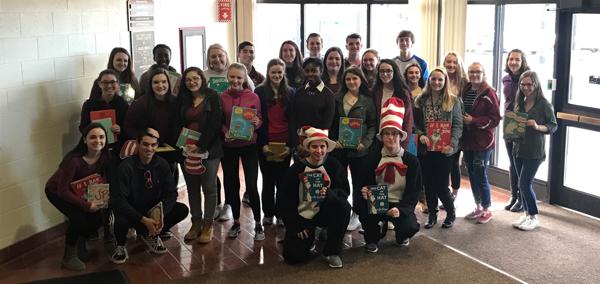 Student Council members visited East Street and Chapin Street schools March 2 to celebrate National Read Across America by reading Dr. Seuss books to students.
This is the 20th year Student Council has read to the elementary schools on National Read Across America Day.
"This sets a fun reading example," said advisor Brian Bylicki, "The little kids love having the big kids read to them and it's good for the LHS kids too."
President of Student Council, Tyler Nowakowski, and senior member, Emmett Dec, dressed up in Cat in the Hat suits and went around to all of the classrooms visiting students.
"It was fun reading to the kids," says senior member Emily Alves, "I look forward to it every year."