A.P. Government takes field trip to Springfield District Court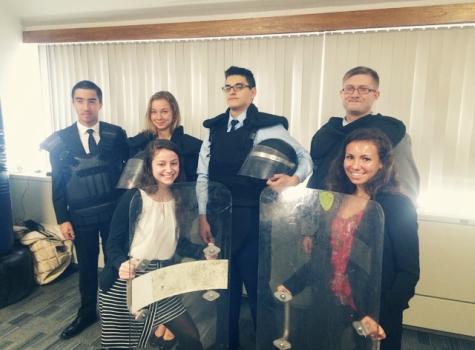 A.P. Government took the first court trip of the year this past Wednesday, Oct. 14. They visited the Springfield District Court and sat in two trials. One involved a rape and the other pertained to gun use.
The class also got to go through the lock up, which holds prisoners. They got to try on the lock up "gear" that guards use when entering the cells. This includes shields, bullet-proof vests, and clear shielded helmets.
"I really liked it because it was a great to experience it rather than read about it in textbooks," says student Brooke Dias, "It helped me better understand the judicial system." Each honors, A.P. and standard government class will take a field trip to sit in on a court case throughout the school year.