Devin Cave wins Desforges challenge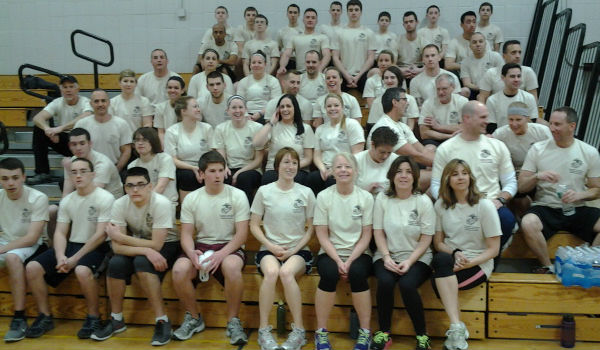 The Sgt. Joshua D. Desforges Challenge took place on March 13 with over 58 participants, 23 of whom completed the hour-long challenge led by event organizer Tom Cote. In the end, senior Devin Cave won the male competition with 22 pull-ups, and female Kelsey Davey of South Hadley won with 13 pull-ups.
"The event was very successful," said Cote. "Over $12,000 was raised for the Desforges Scholarship Fund."
Every year thousands of dollars in scholarships is given to Ludlow High School seniors. The scholarship was set up to honor Desforges, a class of 2004 LHS graduate and Marine who died in the line of duty in 2010.
"This money can go to any student. You don't have to be accepted to college," said Cote. You can earn the scholarship if you're going into the workforce, technical school, the military, or other career choice.
Cave has entered the challenge every year since his freshman year. He worked out daily during sixth period to prepare for the challenge.
"It feels amazing and it's an honor," said Cave after receiving the plaque from the Desforges family.