Bob's furniture donates $1,000 to LHS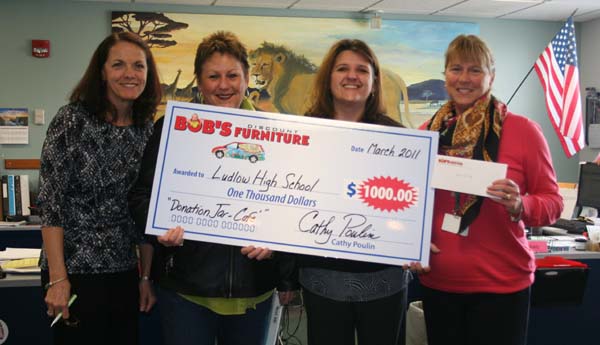 Representatives from Bob's Discount Furniture made a surprise stop at Ludlow High today to drop off a check for $1,000.
"The money comes from our donation jar in the cafe," said Sharon Valley, outreach coordinator for Bob's. "We picked five random schools from Massachusetts this month and Ludlow happened to be one of them."
Every month the furniture store picks a different state to donate the money.
It has not yet been determined what the money will be used for.