Ludlow Girls Soccer Push For Playoffs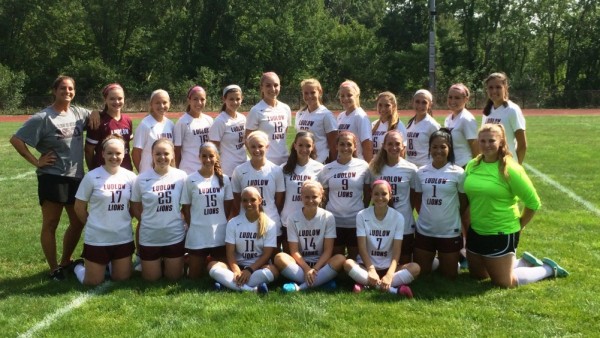 After two wins, four losses, and one draw, the Ludlow Girls Soccer Team is still planning on playing in the postseason.
"I definitely think we can still make a run for playoffs." says Ludlow's Head Coach Kathleen Marino. "It is pretty early in the season, and we lost some key players last year, so we have to find our rhythm. We picked up a good win yesterday and I think that's a good place to start "
The girls lost their key seniors including stars Morgan Foye, Jennifer Hackett, Zoe Frangules, Kaeli Serafino, and Giavanna Colaccino.
Their record last year was 15 wins, 2 losses and 4 ties. They are returning this season after making it all the way to the championship game, which they lost to Minnechaug. They are looking to bounce back from that loss and redeem themselves.
There are 11 games remaining and after their recent win against Longmeadow on Sept. 27 the Lady Lions need to win at least 7 more games and finish first or second in their division to make playoffs.
Their roster is mixed with girls ranging from seniors to freshmen. Among these players is the outstanding senior Nissa Pereira, who was awarded the Division 1 Most Valuable Player award, an honor that is determined through the coach's poll.