Wrestling heads to Western Mass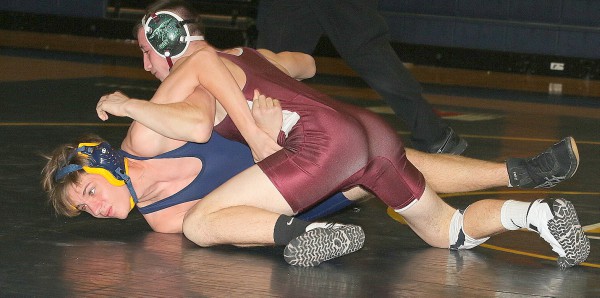 The Ludlow High School wrestling season is almost over and the team is headed towards the Western Mass. tournament on Saturday Feb. 13.
The Lions are overall 11-3 on the season as a team and are headed toward Western Mass.  with only about three meets left on their schedule.
"We will do good at Western Mass I believe," says junior captain Brandon Mazcnik, "We fight hard and never give up and our motivation will bring us to States. Who ever is the most motivated to win will go to States."
To go to States the team must take top four on your team in Western Mass.
"I feel confident going into Western Mass," says junior Dominic Coelho, "I know what I am capable of doing and I believe I will make States and get a good place there and head on to All States."
The meet will be at Central High School in Springfield at 9:00 a.m. and States will be at Southwick-Tolland Regional High School also at 9 am.