Girls soccer team collects money for cancer patient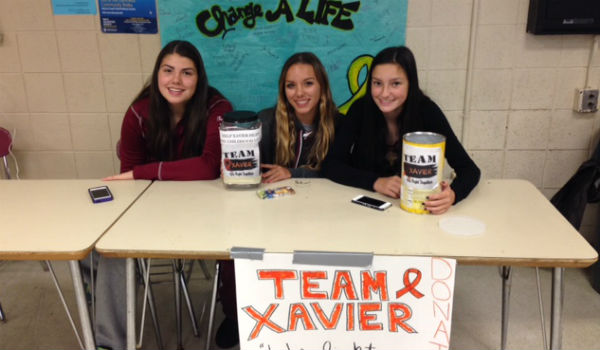 The Varsity Girls Soccer team is giving a helping hand to two-year-old Ludlow resident Xavier Pereira, recently diagnosed with leukemia, by collecting money for the Pereira family during all three lunches and at the remainder of their home games.
"I think what we are doing is amazing," says senior Kelsey Jordan. "We are all so lucky to be healthy and be able to play the game we love and sometimes we take it for granted. This really opened up our eyes and we couldn't be more honored to help out the family in their time of need."
On senior night, Oct. 28 at 7:00 p.m., the girls will be presenting the Pereira family with the money.
Leukemia is a rare blood cancer that increases the amount of white blood cells in the body. Leukemia is one of the most common childhood cancers, it accounts for almost 1 out of 3 cancers in this age group. It may take a while but leukemia can be cured.
The team wants you to come support not only the girls soccer team but Xavier as well. Spare change can make a difference.
"Be sure to stop and donate during your lunch and help Xavier on his battle of becoming cancer free," Jordan said.