Students annoyed at rise on lunch prices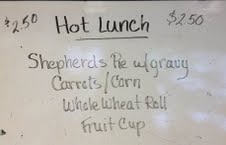 Are you aware that you are now paying $.75 more a day than before for your school lunches? Lunch prices were raised $.75 due to a new Federal law that affected the school lunch programs across the nation, including Ludlow High School.
"The Healthy, Hunger-Free Kids Act of 2010 requires School Food Authorities that participate in the National School Lunch Program to raise prices to close the gap between the current federal reimbursement for a free lunch and the price of a full paid meal," said Kelley McGregor, the director of the lunch program.
Administrators at LHS made it clear that it is not the school system's idea to raise prices.
"Yes, the prices should go up because we need to comply with national food standards for our lunch program. I wish we didn't have to raise the prices but it's really not up to us," said Principal Lisa Nemeth.
Many parents and students are not happy that the school prices have gone up. In addition to the price increase, the meals have become healthier due to federal guidelines. These guidelines call for less calories, lower fat content, less sodium, and more whole grains
Many students complain that the food does not taste good and they're prefer fried foods over baked chips and white flour over whole wheat.
These rising costs and healthier options have forced many kids to bring lunch from home.
"Now I bring my lunch to school some days because the prices are really expensive, and most days I do not like the food they serve," says sophomore Matthew Costa.
Freshman Emilie Maio believes that healthy options coupled with high costs doesn't make sense: "Students are either bringing their own unhealthy lunches or not eating at all. Most students go home and pig out on junk food."
About the Writer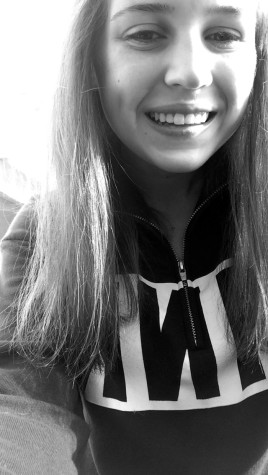 Felicia Robare, News Editor and Print Editor
Felicia Robare, 16, is ready to take on her third year at LHS. Felicia is a good friend who is kind, well-hearted, caring and has a wonderful sense of...