Juniors plan trip to Salem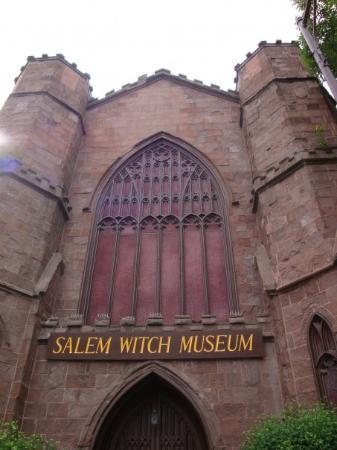 Members of the Class of 2014 will take a field trip to Salem, Mass, on Oct. 29 to tour museums and explore the city.  Juniors have until Oct. 10 to get their permission slips in. The cost of the trip is $59.
The students will leave Ludlow High and head out to "Witch City" at 8 a.m. They will be leaving the city after a fun-packed day at about 4 p.m.
According to class advisor Charlie Cangemi, most of the juniors will have finished reading Arthur Miller's The Crucible in English class. The play dramatizes the real-life witch hunt that took place in 1692.
"I think this will be a great trip because it's two days before Halloween and there's going to be lots of Halloween shops, street vendors, haunted houses, and museums."
Mr. Cangemi said he expects approximately 150 students to go on the trip. The deadline to sign up is Oct. 10.
Junior Kyle Houle is excited about Salem "because it's a cool, spooky theme right before Halloween." Houle looks forward to "walking around, go to some corny gift shops, and eating food."
The Salem Willows Park and the Peabody Essex Museum are some important places in Salem. The city is a residential and tourist area which includes the places of Salem Neck, South and North Salem, The Point, Pickering Wharf, Witchcraft Heights, and McIntire Historic District. One of the most significant seaports in early America was Salem.