Interact Club sponsors Relay For Life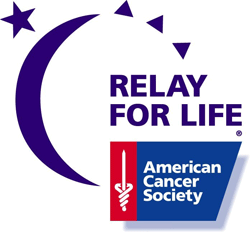 The Interact Club is holding their second annual Mini Relay For Life to sponsor the American Cancer Society on May 20 from 3-10pm at the LHS track.
The Relay For Life is a fundraiser for the American Cancer Society where teams made up of students, teachers, and families walk the track to help bring us closer to a cancer free world.
Teams are made up of 8-15 people and at least one member from each team has to be on the track at all times.
Each participant has to pay a $10 registration fee and from there the teams raise money on their own with a personal goal set at $100 for each participant, according to the American Cancer Society's Relay For Life website.
Last year the Relay For Life raised over $7,000 and this year they hope to raise $10,000.
"It's a great way to help fight cancer. I personally have had experience with cancer in my family and to do this is to help give back for the help we received," said Relay For Life co-chair junior Claire Lemek. "And also to make sure no other families have to suffer what ours did. I'm sure it means something like this to other participants as well."
Currently there are eight teams registered and 45 participants.