Boys basketball team gets a not-so-new coach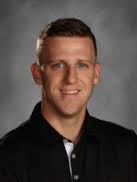 The boys varsity basketball team will be starting the season with a new coach but a familiar face here at LHS.
PE teacher Evan Walkwitz has worked at LHS since 2013. This year he applied for the job as the new varsity boys basketball coach and with no surprise, was hired. He replaced Coach Dan Falvey.
Walkwitz is known for his basketball skills during gym class, after school, and on the sidelines. His love for basketball started when he was a little kid and his dad bought him his first hoop. Since then basketball has been a huge part in his life.
"I played in a bunch of youth leagues where my dad and mom were coaches and big mentors for me, and from there the love just grew,"  Walkwitz says.
Walkwitz graduated from West Side high school in West Springfield. After graduation he went to STCC for two years and played on the basketball team there. He then transferred to Springfield College to further his education.
Walkwitz's skill level and knowledge of the game was not the only factor in him receiving the job as head coach. His personality and interaction with the players was also a huge part.
"Overall he was the best fit here at Ludlow" says Athletic director Tim Brillo. "He brings energy to the program, and the boys seem to like him a lot" he adds.
Walkwitz has a lot of expectations for this season, one being that the Lions improve their record from last year (2 and 18).
"I'm very optimistic, I think this is the year we can put the basketball team back on the map," says Walkwitz. "We have a group of kids that really work hard and have already seemed to buy in on what we're trying to accomplish."
The boys started their season off on December 13 with their first home game against Pittsfield. The Lions took the lead early but eventually Pittsfield caught up and the boys struggled to put points back on the board. The Lions lost 53-49.
The boys were disappointed but their attitudes picked right up after the game when they realized they have what it takes to be a great team.
"We have the players to win and now we have a coach who can understand our skill level and work with that by making better plays," says senior captain Chad Noga.
While Noga can compare Coach Walkwitz to coaches in the past, newcomers feel the same way.
"It's my first year but just by watching the game you can tell that there is actually some sort of strategy going on," says senior Andrew Conchinha.
The record stands at 1-2 with a win against Baystate Academy.
(Videography by Ben Taylor and Max Hurley.)