Fun ways to spend your winter break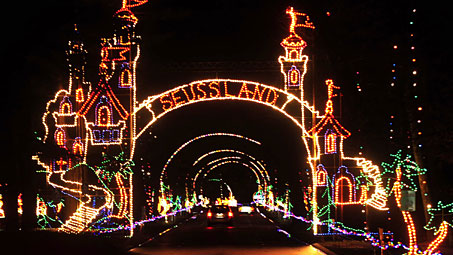 As the days get colder and darkness arrives earlier, spending more time inside seems inevitable. Even though you can no longer go pumpkin picking or hiking, the change in season offers some different and exciting activities to do with friends or loved ones.
Something fun to do with friends that captures the spirit of winter is ice skating. Rinks in the area include Amelia Park Ice Arena in Westfield. Check out local rinks' websites because they often host public skates, in which you and your friends can skate for only a couple dollars plus skate rental if you need it.
Another festive activity is Bright Nights at Forest Park. It's a main local attraction this time of year and the lights never fail to dazzle. The lights will be up to January first and the times are 5-9 P.M. Sunday thru Thursday and 5-11 P.M. on Friday, Saturday, and holidays. The price per vehicle is eighteen dollars Monday to Thursday and twenty-one dollars Friday to Sunday.
Christmas is often synonymous with winter, and what can be more like Christmas than Yankee Candle. Even though the main store in Deerfield primarily sells candles it's like Christmas threw up in this one building. From the fake snow and pine trees everywhere, to santa and his workshop, to the festive decorations and the toy trains and villages Yankee Candle screams Christmas.
So take a ride up and just bask in the holiday spirit expense free, or you could spend a little money and custom dip candles and pick out some festive decorations.
If you are a little more adventurous, you can go skiing at one of the many slopes New England has to offer. Even if you're a beginner you can try something new and take lessons with friends while hitting the smaller slopes.
As the holiday season approaches sales start to get better and better, so even though you can shop anytime of the year winter provides opportunities and prices you may never find again. So maybe take a trip to the outlets or even the local mall.
While New York City seems out of the way it should be a definite stop this winter. Around this time of year New York City is overcome with the holiday spirit as stores decorate their windows, an ice skating takes over Rockefeller Center, and the biggest Christmas tree around is put up sparkling with decorations.
Lastly, the classic day to spend a nice winter day is playing in the snow. Permitting we have a white winter there is always the option to spend your day sledding, building snowmen, having a snowball fight, and really just having fun in the snow.
Fall's winding down and winter is approaching quickly so zip up your jackets, hold tight to your scarves, slip on your boots and mittens, and most of all find ways to have fun.