DesForge Challenge: Three students run away with top 3 finishes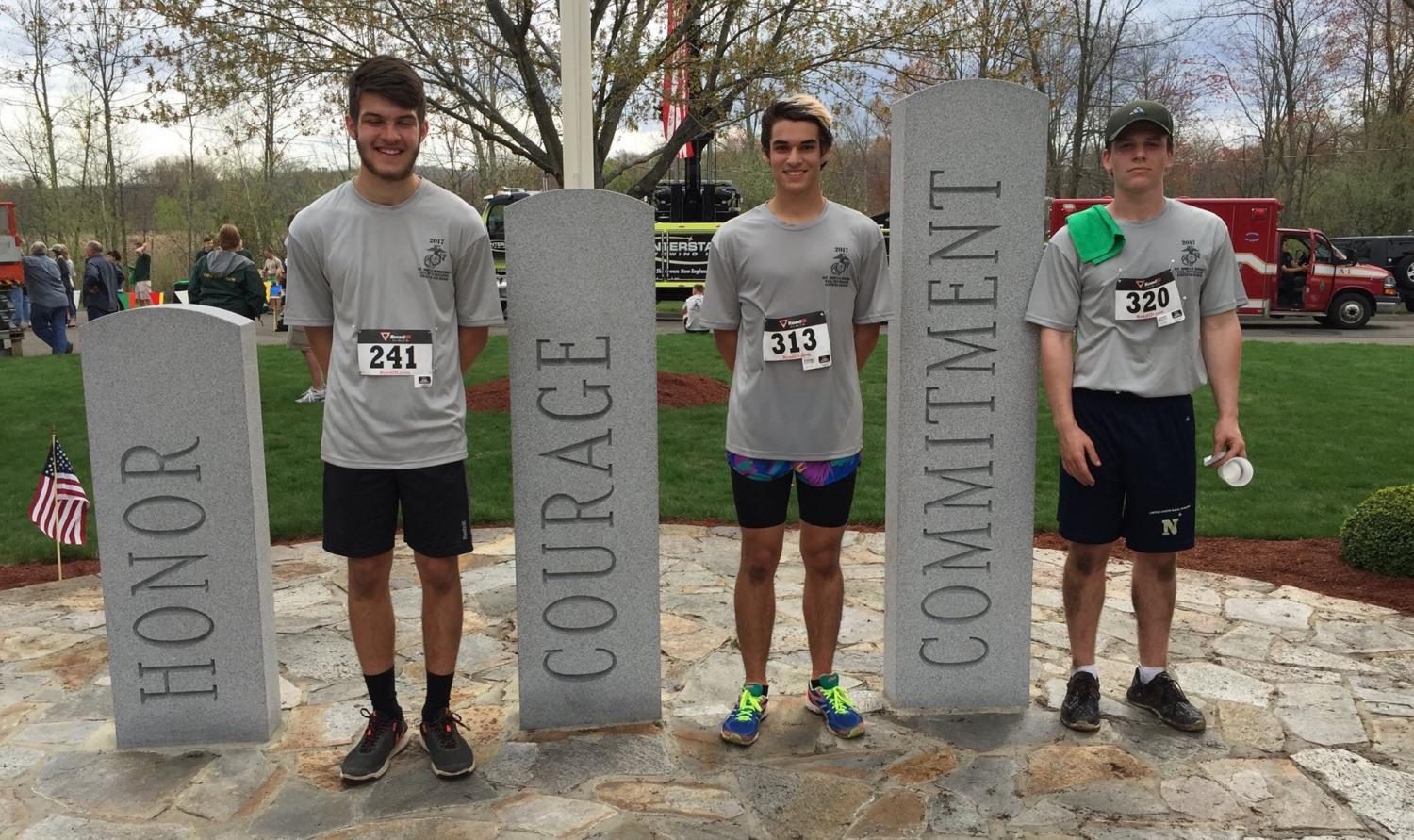 51
Three Ludlow High School students took on the Sgt. Joshua D. DesForge challenge on April 29 and obtained first, second, and third place.
Senior Sullivan Kennedy finished first with a time of 27:13,  Sophomore Nick Gregorie second with 27:32, and Senior Matt Jordan third with 27:48.
"It allows me to push myself to heights I thought were unobtainable," says Kennedy. "The challenge was for a good cause since it is in remembrance of Josh and the proceeds go to scholarship."
Gregoire states that he pushed himself to finish the challenge by sticking as close to whoever was in front of him in the race. "Even though I didn't finish first like last year, it still felt really good to come in second with an awesome time," he says.
These three students faced over 100 others in the challenge and were able to finish with remarkable times and placings. They enjoyed competing with each other as well as doing it for a good cause.
"It is a great event that brings Ludlow a little bit closer together," adds Kennedy.