Andrea Serpas
Andrea will be leaving Ludlow in the fall to travel 468.14 miles to attend her freshman year of college at George Washington University in Washington D.C. She will be majoring in Public Health and Health Services while spending her free time with the Elizabeth Somers Women's Leadership Program for Science, Health, and Medicine. The main reason why Andrea decided to attend a university in D.C. is because that's the area where she grew up, and that's where her family still is today. Andrea was born in Maryland and lived right near D.C. until she was 11 years old, and she can't wait to be back in the city life! When Andrea begins her freshman year of college she is really looking forward to meeting new people, but mostly living in the center of D.C., minutes from the white house. D.C. is like a whole new world compared to the town of Ludlow, filled with different people and surroundings. As Andrea travels away from the Northeast she will always keep in mind the friends and memories she made here at Ludlow High School, and they will always be a part of her as she starts her new journey.
About the Writer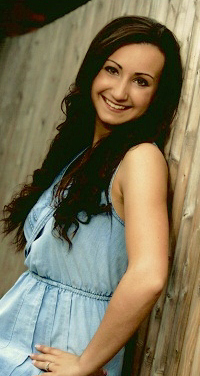 Jordan Leal, Editor-in-Chief
Jordan Leal is the new sheriff in town as she starts her senior year as Editor and Chief of the Cub, and is leaving with a bang when she graduates in June....