LHS hopes for better MCAS scores
MCAS testing for the sophomore class will begin later this month. Students will begin testing for the ELA Composition on March 22 and ELA Comprehension on March 23 and 24. Sophomores will report to school at regular time, whereas upperclassmen and freshmen will begin their school day at 10 a.m.
Over the last couple of years, the school-wide MCAS scores have not been up to the state's standards, according to Linda Duame, head of guidance
"Students who fail the MCAS tests (below 220) are required to take the MCAS classes here at LHS," said Duame . "Sophomores who had 8th grade scores between 220 and 238 were given remediation packets of work. Freshmen have also been placed in MCAS classes if their scores from the 8th grade MCAS were below 220 as well."
The school district purchased web-based software called Study Island this year so that students may use it both in MCAS classes as well as at home. One area of weakness has been the Open Response questions, because many students have left these questions blank, rather than trying to answer part of the question and hopefully get 1 or 2 points out of the 4 points possible.
"In general the MCAS failure rate (scores below 220) have improved significantly in recent years," said Duame. "This year is the first year that all seniors have already passed the ELA MCAS by their 2nd retest in their junior year. (This means that no senior still had to retake the ELA MCAS this school year.) In addition the list of students who need to retest in MCAS math has also decreased in size. The MCAS Biology failure rate also remains small, since the MCAS science graduation requirement began with the Class of 2010."
Many opportunities have been given to students so that they may improve their testing score in ELA, math and science standardized tests.
"This fall we hired a new Test Coordinator, Ms. [Roberta] Lojko," said Duame. "All teachers in all subjects helped this fall with a review of Open Response questions. There is a continued emphasis on reading and writing at LHS., and there is a targeted effort to help more students who scored between 220 and 238 and did not make proficiency (240) or higher."
About the Writer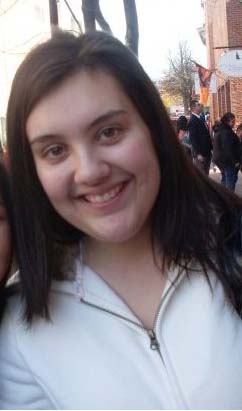 Alicia Ferreira, Staff Writer
In the secret world of Alicia Ferreira, she thinks she can spit sweet rhymes like Nicki Minaj or Drake, but in reality she's as good at rapping as Lindsey...