Tri-M: A club for students passionate in everything music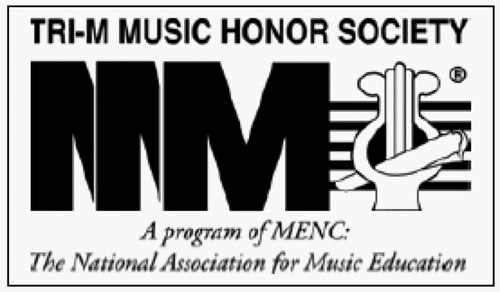 Do you love creating and informing the community on music? Do you love trying new things and meeting new people? Do you need a club to put on your resume?
If your answer to these questions was yes, you will wholeheartedly enjoy the Tri-M club. The only requirements for Tri-M is for you to be either in chorus or band (and, of course, have a passion for music), talk to your teacher and write a paragraph about a Tri-M member, and you're in!
I chatted with Mr. Kevin McAvoy to discuss the club and what they are up to.
L.K.: What is Tri-M?
K.M.: Tri-M is a national music honor society that was founded in 1936.  It is made up of more than 70,000 students in over 1,500 chapters nationwide.  Tri-M members works to advocate for music education through music performance, mentoring, school activities and community outreach while at the same time developing leadership skills. The three M's in Tri-M stand for Modern Music Masters.
L.K.: Why did you start this club at LHS?
K.M.: The idea to start a chapter at LHS was first suggested by a former student who had seen Tri-M chapters active in other schools in our area.  After looking into it myself it was easy to see the potential benefit of having a music honor society as a means of recognizing the hard work the music students at LHS were already doing.  Another positive benefit of have a Tri-M chapter at LHS is that students in both band and chorus are involved. Prior to Tri-M the only interaction the two groups had was at concert time.
L.K.: What do we do at meetings?
K.M.: Each meeting is run by the student officers.  We meet briefly twice a month in the band room to plan and discuss activities. Most of our activities are school based but we do plan at least one activity that benefits the local community in some way each year.
L.K.: What do you have to do to become a member of Tri-M?
K.M.:To become a member of Tri-M students must first be a member of band and/or chorus.  From there they have to apply just like they would for NHS. They must demonstrate good character, highlight leadership experience and discuss any charitable work they have done.  Once accepted, students must maintain good grades in all of their classes. As members, students will find themselves surrounded by people just like them who want to do just a little bit more with music and in the community.  They will form new friendships, increase their confidence in music performance, develop strong leadership skills and hopefully, an appreciation for community service as well!