"Stay Humble" wins Dodgeball Tournament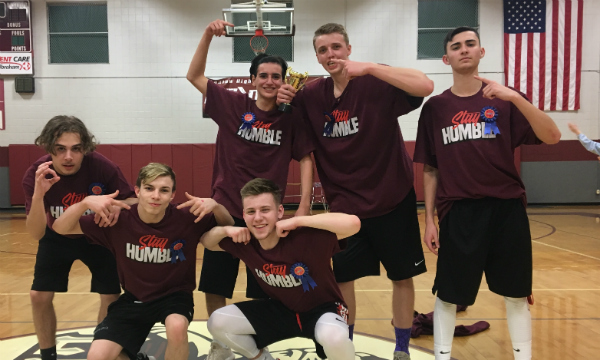 Members of the dodgeball marathon team "Stay Humble" are champions after beating out nine other teams in the tournament that took place March 9.
"We've been thinking about this win all week and we had to win it for Chip [Zach Chipman]," said Dakota Smith who added that Chipman went to the finals for the past three years but failed to get the trophy.
"Third time's a charm," said Chipman. "Unfortunately we came up short the last two years, but this year we all had confidence in each other and it felt really good to win the tournament with a great group of friends."
The tournament was a fundraiser for the Class of 2019.
"The class made about $1,000 from the event," said class advisor Christopher Rea.