Drama Club to present "A Midsummer Night's Dream"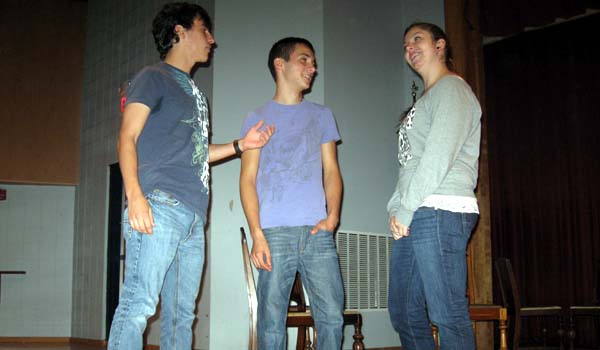 The LHS Drama Club will be presenting William Shakespeare's "A Midsummer Night's Dream" on Nov. 17-19 at Ludlow High School.
"We haven't done Shakespeare in six years," said Tara Clark, Drama Club advisor, "I remember when I was in high school and Shakespeare was a huge thing."
This romantic fantasy tells the story of Theseus, duke of Athens, and his marriage to Hippolyta. This adventure includes four young lovers, and a group of amateur actors who clash with forest-dwelling fairies.
According to Clark, there are three distinct groups of actors in this production: the lovers, the fairies, and the players (actors) who perform a "play within a play."
Playing the lovers are sophomore Joey Andre, seniors Chelsea Jeronimo and Haley Carrol, and juniors Corey Costa, Katrenia Digloria and Kyle Kozacka.
The play within the play will include senior Kathryn Vaz and junior Michelle Piers.
The lead fairies are senior Phil Aniceto, and juniors Tessa Grassette and Kaitlyn Duffy.
Tickets will be sold during all three lunches Nov. 7 and 8, for $5. They will also be sold for $10 at the door. 
According to Clark, the Drama Club meets regularly and is always looking for new talent. If the spotlight is not your thing, set-designers, stage hands, and other behind-the-scenes jobs are needed.
Mrs. Clark said that Drama Club is a huge time commitment and that some actors have already been replaced. Approximately 90 kids have shown up for the meetings, however only 50 of them are committed.