New policy instituted for dropping or switching classes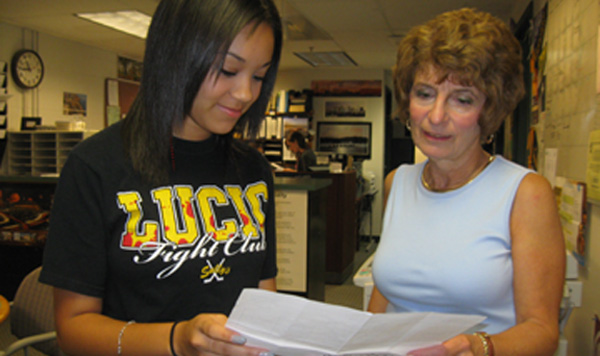 A new policy instituted this year by new Principal Lisa Nemeth prevents students from changing or switching classes without consent from guidance, herself and parents.
"My philosophy is that you did course selection sheets last year, your parents signed off on them, your teachers recommended you for what they thought you could handle; therefore, there's no need for changes unless you're missing credits to graduate," said Nemeth.
According to Nemeth, most of the requests for schedules changes are for lower level courses or DLT's. For example, a student would want to switch Spanish 4 for psychology.
"Challenging classes will prepare you better for college entrance and careers after high school," said Nemeth.
Guidance counselor Lydia Brady agrees with the new policy.
"If students make the choice, they need to hold it," said Mrs. Brady.
Nemeth said that if students are struggling with a particular class, or they are feeling overloaded, there are many places to get help.
"There is after-school help, teachers can differentiate instruction, and the National Honor Society has peer tutoring," she said.