Bruins trade puts them under salary cap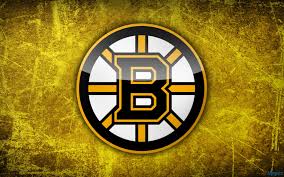 The Boston Bruins ended preseason with a shocking trade right before the Oct. 4 game versus the Detroit Red Wings at the TD Garden. The Bruins traded Defenseman Johnny Boychuk to the New York Islanders for 2 mid-round draft picks and 1 conditional pick. Before the trade the bruins were approximately $3 million over the designated salary cap and by trading D Johnny Boychuk they are now approximately $666,000 under the cap.
The team said the trade was 'rough' but had to be done. Boychuk can return to the Bruins next season when he becomes a UFA (unrestricted free agent). Which he has said to be a very likely option.
The Boston Bruins kicked off the 2014-2015 season on a high note. They faced the Philadelphia Flyers on October 8th at the TD Garden. They came out on top with a 2-1 win late Wednesday night.
The goals came from F Riley Smith on a power play in the first and F Chris Kelly late in the third period. The lone flyers goal came from F Sean Couturier off a deflection from F Jakub Voracek.
The Bruins didn't do so hot the next game on Oct. 9 versus the Detroit Red Wings at Detroit. The team only put out one goal in a 2-1 loss Thursday night. F Patrice Bergeron scored the only goal on the first shot on the Red Wings for the season.
The players who scored the two goals for the Red Wings were F Justin Abdelkader and F Gustaf Nyquist.
Bergeron left the game during the second period after a hit to the head and had to go through an NHL concussion test before being able to return. Bergeron is not worried about his health despite having to sit in the quiet room after the hit.
Coach Julien cites Bergerons absence as a big factor to the Bruins breakdown and the Red Wings goals. By Bergeron not being on the ice the tides turned in favor of the Red wings.
The Bruins are facing a few injuries as well to start the season. F David Krejci has been listed as day-to-day with an undisclosed injury and there is no time-table listed for the return of F Gregory Campbell. Campbell has been on Non-Roster Injured Reserve with a mid-core injury and missed all of preseason and the first two games of the year.