LHS girls basketball team falls to Holyoke in quarterfinals
The LHS girls basketball season ended in the first round of the tournament with a 54-49 loss to Holyoke on March 1.
The girls placed 6th in their division, qualifying them for the tournament. The last time the girls team made the tournament was in 2010.
"I was very happy for the girls in our program. Qualifying for the tournament validated all their hard work," says Coach Brillo.
The first quarter of the game Ludlow was outscored by Holyoke 11 to 9, putting Ludlow just a couple of points behind Holyoke.
The second quarter is when Ludlow made a great comeback, pushing past Holyoke by outscoring them 14 to 13.
As halftime rolled around, Holyoke was in the lead with 24 points and Ludlow was right behind with 23 points.
Going into the third quarter, Ludlow wasn't going to end this game without a fight. They played hard and it showed. By the end of the third quarter, Ludlow had a three-point advantage over Holyoke with a scored of 40-37.
In the fourth quarter both teams were pushing hard and playing to beat each other to clinch the next spot in the tournament. As it was coming down to the last couple minutes of the game, Holyoke came back with a couple of three-pointers to put them back into the game.
As the game came down to the wire, Holyoke kept putting up the shots, putting more pressure on the Ludlow girls. When the final buzzer sounded, Ludlow was defeated knowing that they lost to Holyoke.
"I think that we didn't play our best on Friday and that it's frustrating knowing that we're better than our play showed," says senior Ava Adamopoulos. "I think we did give tremendous effort, but they hit some shots in the end and we just didn't answer."
About the Writer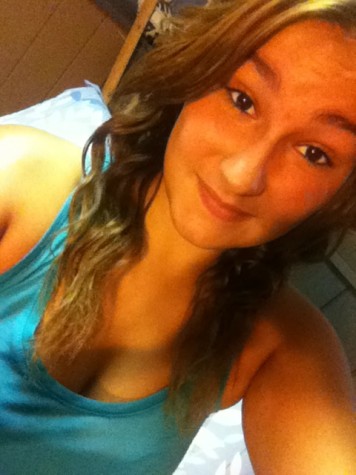 Stacia Papuga, Sports Editor
Making her way into her sophomore year, this crazy, outgoing, adventurous and athletic girl is now taking her place as "Sports Editor." Other than...