Volleyball team to participate in charity game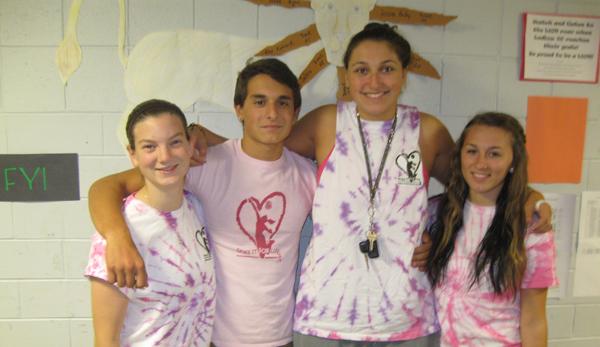 Ludlow High School girls varsity volleyball will be challenging Wilbraham Monson Academy this Friday Sept. 28, at 7:00 p.m. at WMA in the 3rd annual Spike For Life.
The Spike For Life raises money for breast cancer awareness. This will not count towards the girls volleyball record as it is a charity game.
It costs $3.00 to enter and donations are welcome, explained senior volleyball player Makayla Reynolds.
Ludlow has played in the previous two Spike For Life charity games, and has won every year.
"Nobody cares if they win or lose, because we're raising money for a good cause," said Reynolds.
For the past three years, Spike For Life has alternated between WMA and LHS, and next year the event will occur at LHS.
A representative from the Breast Cancer Awareness Society will be collecting the money at the end of the night.
Reynolds is hoping that this year LHS can get more donations than ever before.
The volleyball players at LHS are excited for tonight's event.
"It'll be fun, and a good time because everybody in the gym gets so into it," said Reynolds. "We are hoping to see a lot of students from LHS come support this cause."