Ludlow boy's tennis sits right where they need to be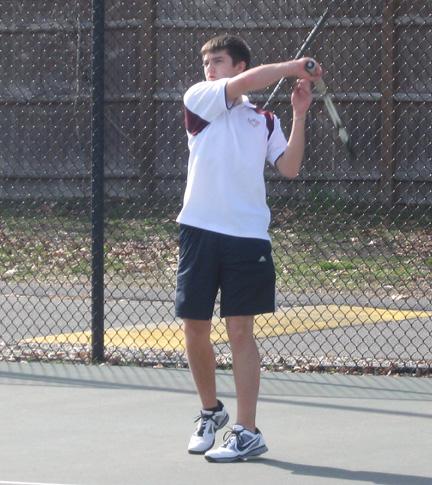 The league is made up of  Ludlow, Chicopee, Agawam, East Longmeadow, South Hadley, and Westfield. So far, two out of their five loses have been in their league to Agawam and Westfield.
"Agawam honestly is a more experienced team than we are, but we will try our best and do all we can when we step on that court yet again May 18," said Coach Christopher Rea. "In our Westfield and Agawam game our third singles player was not able to play, and both our double teams lost; that affected our score greatly. Hopefully, next time we can win at least one of our doubles and our third singles."
 The boy's team will play a total of 16 matches, 10 being in their league and six being outer-league. With only five other teams within their league, Ludlow will play each of those five twice throughout their season.
The team's next game will be an outer-league game Monday May 9, 3:30 at Longmeadow High School, followed by a league game Wednesday, May 11, 4:00 at Chicopee High School, a team once already defeated this season.