Alex Lafayette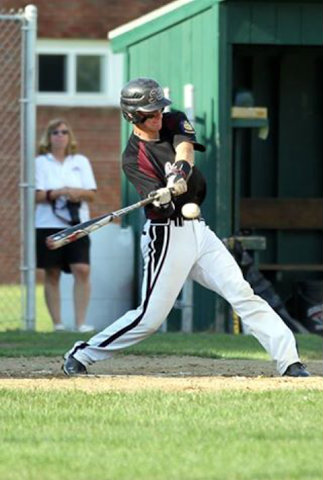 Major: Business, Accountant
Fun Fact: He wears different types of socks every day, like Star Wars socks.
Alex Lafayette's freshman year at LHS was fun and new. He made varsity cross country, basketball, and baseball, which he has been playing for all four years he's been at LHS.
The transition from middle school to freshman year was easy for Lafayette. "I had a brother who was a junior, so he helped me through it," he said.
As he made his way through his freshman year, he mostly hung out with senior Nelson Mourao, who he is still great friends with now. "I was more a quiet kind of kid," he said, referring to his freshman year.
With Alex's senior year coming to an end he is now "more mature with his attitude and sports."
Alex is excited for his senior year to come to an end, but he's going to miss the memories that were made during his four years of high school. "There's nothing really that I would have done differently."
His hardest challenge throughout high school was "focusing on baseball and school work," he said.
However, Lafayette's greatest achievements were being league champs in baseball his sophomore year, and making the junior all-star team for baseball, which is a select of juniors all over northern mass for a team to play against other players from eastern mass.
His advice for incoming freshman is "work hard because you don't know what could happen."
This fall Alex will be attending American International College (AIC) with a possible scholarship to play baseball.
"The coach said there might be a scholarship but he didn't say for how much," Lafayette said.
When asked about his bigger fear, he said, "I never thought about my biggest fear," but trying to stay focus on my school work and baseball is going to be hard."