Matt Slepecki
Matthew Slepecki
Quote: "Never give up."
Major: Teaching
Fun Fact: Once played video games for 14 hours straight with Ben Gamache.
When Matthew Slepecki walked into LHS his freshman year, he had no idea how much his life would change.  When he first started school, he didn't have many friends. His grades were bad. He focused more on making the JV baseball team than doing his homework.
Over the course of the year he gradually made new friends and fell in with an outgoing group of boys and girls that made him overcome his shyness that had silenced him years before.
As an almost-graduate of the class of 2013, he feels like he's "changed A TON!"
His friends are still the same as the friends he made freshman year and hopes that they continue to stay close all throughout college and into the rest of their lives.
Matt's greatest challenge throughout high school has been grades. "I'm really stupid for not putting 100% effort into my school work," he said, "I was really lucky I even got into a four-year school."
His greatest accomplishment and lowest point in high school revolve around the same thing: baseball. Skipping the freshman team and going straight to JV his freshman year as the catcher is something he is very proud of.  Although he failed off the baseball team his sophomore year, he is excited to try out for the baseball team at Nichols College in the fall.
His advice for underclassmen remains simple: "Do your … damn homework." He said, "get involved and do as much as you can."
About going to Nichols College, which is located right outside Sturbridge, Mass.,  "I'm not really afraid of anything.  Maybe meeting new people, maybe, but I'd like to say I'm pretty friendly and I'm a nice guy."
"Keep trying and never give up on yourself," are his parting words, "If I can do it, you can too."
About the Writer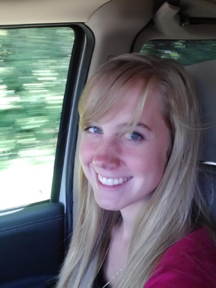 Chloe Forrant, Staff Writer
When Chloe Forrant isn't spending 18 hours a week dancing or teaching dance, she is slaving over AP Government  work, worrying about how she is going...