Living through the jungle of high school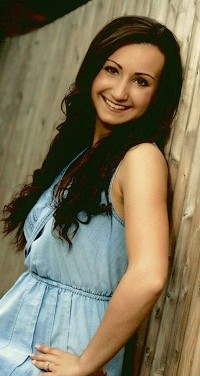 It's easy to say, "stay in school," "try your hardest," or "never give up." As a senior, I look back at my four years and know that they were not easy when you put them into context. High school is hard, and there are times when you want to give up. Then there are times when you're an over-dramatic teenager and believe one little scandal will ruin your reputation forever. We've all been through it, and we've all been caught up in the high school drama some time, somehow.
We've all made mistakes. We've all hit a point when we think there's no return, and if you haven't, well then I promise one day you will. In high school there are girl fights. Bromances will end. But that's okay, that's what's supposed to happen. These four years are a learning time for everyone. Friendships are tested, and some do not survive, but maybe in a few months or even as long as a few years, friendships may reunite and pick up where they left off.
People change and mature, and who you thought you once were may completely change in the blink of an eye. From the excruciating years of 14-18, we're plain and simple teenagers, and we're all just trying to shape ourselves into what we want to be in the real world. This occurs sometimes whether we know it or not.
I firmly believe we are all constantly changing, and when we change we learn. We all have these different forms and personalities of ourselves hidden somewhere within. Everyone goes through various stages throughout their lives, and everyone will learn and uncover something new about themselves each time. All these version of ourselves will learn, grow, and every experience we endure will only make us stronger.
Just always remember, high school is the time to do what you have to. If you need to venture out of your shy skin, then do it. If you just need to be a different person than you were sophomore year, then make it happen.  Don't let all these minor stumbles and obstacles in the road stop you. Most of the time when you look back you will see that everything has happened for a reason and fits into a place somewhere in your past. Unfortunately for whatever reason sometimes it may not though, but that just proves it wasn't meant to be.
Change is never easy. Your senior crush will dump you. You'll have Friday nights when you're sitting in your room alone and devastated. You will endure betrayal, pain and anger. Nothing is always dark.  A favorite quote of mine is "every song ends, but is that any reason to not enjoy the music?" You will eventually find your place. It may take four different friend groups, two new haircuts, or maybe a new look, but one day you will find yourself. One day you will figure out where you belong.