Portuguese Flag causes controversy at soccer games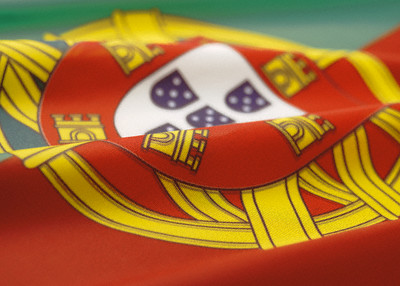 Waving the Portuguese flag and handing it to the Ludlow Lions soccer players has been a tradition throughout most of the last decade.
Though a Portuguese flag represents Portugal and we are cheering for the Lions, it has created controversy as to why we, Studlow, really do it. With a complaint made via email to Principal Lisa Nemeth, she was forced to do her job and make a change "for the better."
In the email, a Ludlow citizen complained saying that we are Americans and it's not right that we represent Portugal.
Senior Joe Francisco said, "They didn't have the grounds to take away our flag."
The overall decision is that we could have a Portuguese flag waving in the crowd, but we would not be able to hand the players a flag.
Though not everyone on the team is Portuguese, the flag represents the players who are. Personal friends of mine on the team have encouraged the fans and me to bring the flags and hand them off after an important victory.
The fact that someone had the time to send our principal an email and complain about a flag is just embarrassing on their part. If a flag bothers you that much at a high school soccer game, maybe you should just stay home.
" I am just appalled that someone would take the time out of their day to complain about such an unnecessary thing," said Senior Cam Beaulieu.
It's honestly just amazing how sensitive people are about things these days. I can speak for most Ludlow High School students when I say that we're still kids and you only go to high school once; as long as we don't break the rules or hurt anybody, then parents and other non-Studlow fans need to mind their own business and enjoy the game.
I thought that Principal Nemeth handled the situation well. She receives plenty of emails a day and came upon this particular one. After getting called down to her office along with two senior friends of mine, we had an in-depth discussion of the situation.
Overall, we agreed that handing the players the flag was unnecessary, but we continued to wave the flag all the way until we were 2011 state champions. The flag controversy shouldn't have started at all, but we handled it well as a school.