National Honor Society Inducts New Members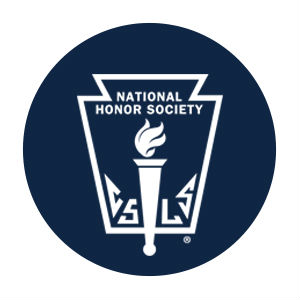 The National Honor Society will induct new members from both the junior and senior class on March 1. Friends and family are invited to the ceremony that will take place in the auditorium where current members read short speeches about the inductees.
The nationally-recognized club works to serve the community through service projects and volunteer work. The qualifications for membership are based on four pillars: scholarship, service, leadership, and character.
Students must maintain a 3.50 grade point average, demonstrate high standards of character, and exhibit strong leadership within their community. They must also participate in two clubs and complete an essay for their application.
These upperclassman must also have vast experience in volunteering. They must have a long-term community service project that lasts over a minimum of 2 months and totals at least 20 hours, and two short-term community service projects, each of which are under 2 months and last shorter than 20 hours.
The juniors received their acceptance letter over February vacation. The seniors were accepted at the end of December, allowing them to put the accomplishment on their college applications.
"I feel honored to be a part of such a prestigious group and I feel like all my work throughout high school has really paid off," said Senior Casey Dempsey.
The students who have completed their application and met the membership standards will be recognized for their hard work at the ceremony.
NHS Secretary Katie Pereira commends the new members for their dedication: "When I got inducted into NHS I felt very happy about the achievement. The new members should feel proud and excited," she said.