LHS choir students make it to All States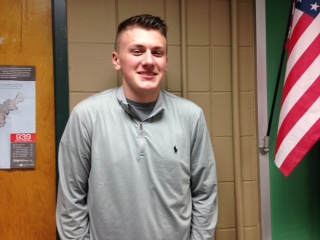 Senior Kyle Grondalski and sophomore Tyler Dowd have been awarded the opportunity to perform in the All States Festival on March 10-12 at Symphony Hall in Boston for three days.
Out of over 1000 auditions, only 250 students made it to All States. Out of the eight auditions the LHS Choir students participated in, only two qualified for the event.
Grondalski is excited to have qualified for this position.
"I can't wait to work with all of these talented students during the festival and meeting all of the other students who qualified," he said
The audition process to be a part of All States is long and tediou, according to Grondalski. It begins with the district auditions, which took place at Shrewsbury High School, and if students scored high enough to make it past districts, they qualified for the statewide auditions. Those who scored high enough in that audition qualified for the festival in March.