Seniors start selling class shirts for Deck the Halls
With Winter Spirit week right around the corner,  seniors are hoping to triumph over the other classes by selling class shirts that will correspond with their Deck the Halls theme which is still top secret.
Each shirt is $7 and will be sold at all three lunches this week up until Thursday.
The shirt's design is a black t-shirt with bright blue writing on both sides. The phrase "Get @ Us" is printed on the front side and @seniors is written across the back side with the number 14 directly underneath it.
Although some seniors are not fans of the shirts, many agree that the shirts bring out the class spirit in time for Deck the Halls.
"I've been getting a lot of opinions from the class [about the shirts]," says senior Vanessa Nogueira, "but the feedback, so far, has been positive."
About the Writer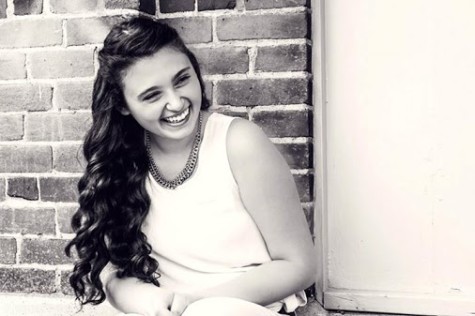 Alexis Gamache, Editor-in-Chief
Large and in charge, senior Alexis Gamache is top dog, seeing as she's now the Editor-In-Chief of the The Cub. Before graduating in June, Alexis hopes...