Ludlow high school sports teams sell season passes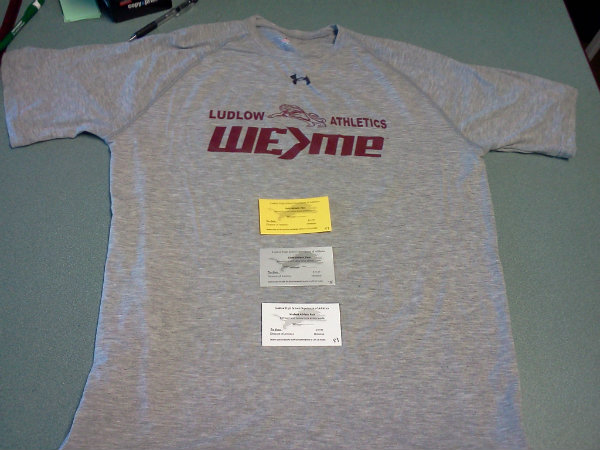 Attention LHS sports fan's. If you and your family like going to see sporting events here at LHS, then you might be interested in what Tim Brillo, the athletic director, is selling: seasonal sports passes for various LHS games and matches.
"Sports passes are passes that are good for all athletic home events with the exception of ice hockey and MIAA tournament events," said Brillo.
Brillo started selling these passes in August, right before the fall sporting events started.
Brillo decided to start selling sports passes because it is a great way for students and parents to save money and time when attending games. He also hopes that it will increase the attendance of people at all of our athletic events.
There are three types of sports passes: a gold pass is $65 for one and $120 for two and a silver pass is $30 for one and $50 for two. The student passes are $30 and the student will receive a free t-shirt after buying the pass.
"Gold passes are good for every home event all year long, Silver passes are good for only one athletic season, and student passes are good for every sport but hockey all year," said Brillo
This can apply to students inside and outside of Ludlow high school.
"My brother wanted to go to some of my games so now he doesn't have to pay," said Freshman, Lexi Kipietz. "I like it because it gets me into any of the sports games. It was worth paying for it."
So far, Brillo has sold about 25 sports passes and he would like to see more students purchasing them.