LHS adjusts to new advisory system
As you know, Ludlow High School started the advisory program January 24. Every Thursday after third period students will go to their advisor's classroom to help bond with classmates and faculty.
Principal Lisa Nemeth states, "It was put in place because research shows your best schools in America have an advisory program that help students feel connected to their school environment – that someone cares they are present in school. Advisors tend to take an interest in their students and help students succeed and have a positive high school experience. Students who are involved in advisories tend to have increased attendance rates, better grades, and a positive high school experience."
Nemeth's goals for the advisory program to support 21st century learning expectations, for students to feel a personal connection with faculty, to help create diversity, and to have fun.
The advisories seem to have been a success.
"The overall consensus was positive. Teachers said they had fun," says Nemeth.
Many students were concerned about not having friends in their advisories, "but that's the point," says Nemeth. "Students will get to know each other as the weeks go on."
Both students and teachers took the advisories and made it their own.
In Ms. Brehaut's advisory, students introduced themselves and played "two truths and a lie." It's a game where you describe yourself with two truths and a lie, and everyone has to guess which is the lie.
In the future, Mr. Rea plans on talking about careers and college plans with his senior advisory.
"It's a good atmosphere, laid back, and the students seem really positive," says Rea.
"In Mr. Lattanzio's advisory, we introduced ourselves and said what colleges we're going to," says senior Brian Chipman
The future for advisories at LHS looks bright and Nemeth says, "In June the faculty and students will evaluate the program and any changes suggested will be discussed. At this time, I see no changes that need to be made. It's really too early to tell."

About the Writer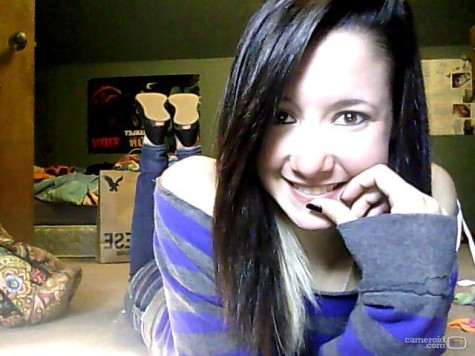 Audrey Pilon, Staff Writer
The name is Audrey, but her friends call her Auds. You will find her out at the track behind LHS, or in the woods riding her horse. By day, she rips it...