Portuguese Club hosts "Carnaval"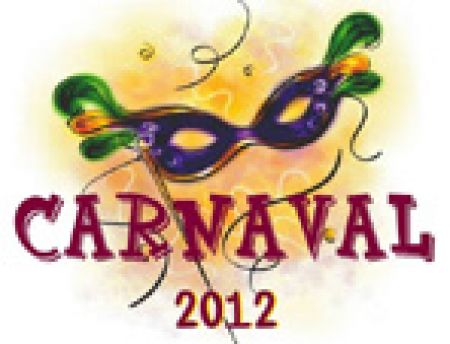 Ludlow High School's Portuguese Club will be hosting a Carnaval dance Wed. Feb 15 in the school's cafeteria from 6 to 9 p.m for seven dollars a ticket.
This dance is a tradition that the Portuguese Club hosts.
"Carnaval is celebrated all over the world in countries like Italy, Spain, and is most emphasized in Brazil and Portugal," said junior Jill Batista, also the organizer and planner of this year's Carnaval. "I think it is good to experience and enjoy a piece of Portuguese culture here in our own little Portuguese town of Ludlow."
Batista explained that the festival Carnaval stands for goodbye me because it is the last big celebration before lent (a Christian season of preparation beginning 40 days before Easter.) Many observe this period of time by fasting and vowing not to eat any meat on any Fridays within those forty days.
The Portuguese Club has been preparing for this great festival by staying after school and having regular club meetings.
"All of us as a whole have been working together along with Senora Santos Pontes to create posters,  tickets, and even the decorations (like a balloon arc)," said Batista. "The Portuguese club is also focusing on the refreshments such as: all flavors of sumol, fulade, and little popsico sandwiches stuffed with presunto."
Carnival will also be hosting music and entertainment by senior Mario Nascimentio, also known as DJ Marvelous.
"Point blank: people will have an all around great time dancing to DJ Marvelous' music, enjoying themselves, and taking part in our own version of a Portuguese Carnival," said Batista.
Tickets will be sold at all three lunches until the day of the dance on Feb. 15. Tickets will also be sold at the door but will be $10.