Interact Club takes new leap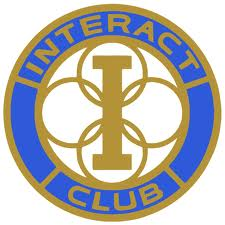 Giving back to the community: that's what Interact Club is all about. It lets students get involved and help out with community service.
According to Interact Club member Siearra Papuga, some activities this year involve volunteering at the soup kitchen in Springfield on Thanksgiving morning, and hosting a food drive during the month of November to help out during the holiday season.
And, like last year around Christmas, Interact Club will also set up a coat drive, which will give students the opportunity to donate sweatshirts, jackets, gloves, and hats to the Goodwill.
Interact's biggest activity is hosting a Relay for Life right here at LHS. A representative from the American Cancer Association comes to help out, but students and faculty get everything together and run it. The club gets student-formed bands such as "The Conceited" or "13 reasons"  to play while people are walking. The Ludlow Fire Department comes to support, and last year they showcased a Fire Engine and allowed people to view it up close, inside and out.
"It's not a boring club," said Papuga, "It lets kids get involved and give back to the community."
The number of students in the club has risen since last year. The club's focus this year is to do more short term projects rather than several long term ones.
"Save Haviland" is the newest project the club is looking into. They want to gather donations for new sand and plants for the beach area of Haviland Pond. They also want to replace the filter for the pond and put up a gate at the entrance with a white fence surrounding the beach.
Students interested in getting involved may see club adviser Mrs. Jessica Olmo.