Josh Grywalski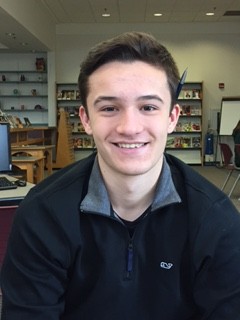 What's your favorite movie?
Dark Knight Rises
 Which year of high school has been your favorite so far?
Junior year has been my favorite because I have good classes, never have any homework, and am with all of my friends.
What is your favorite animal?
My favorite animal is a goldfish.
If you could travel anywhere where would you go?
South Africa
If you won the lottery what's the first thing you would buy?
Tickets for an Arsenal game.