LHS lunch menu goes healthy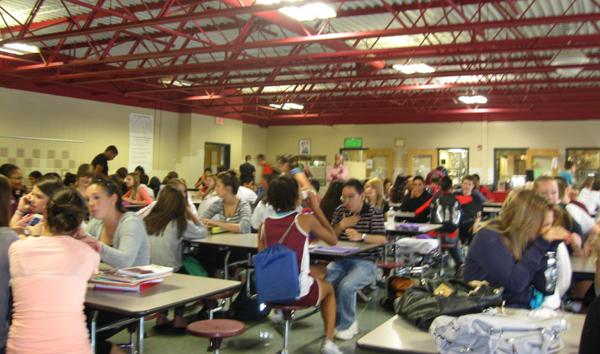 Curly fries, pretzels, chips, and cookies: these are just a few of the foods that the Obama administration has mandated schools across the country eliminate from their menus.  All government-subsidized school meals are affected, including LHS.
From the pasta to pizza, everything is whole grain and low in fat.
"When we send our kids to school, we have a right to expect that they won't be eating the kind of fatty, salty, sugary foods that we're trying to keep from them when they're at home," said First Lady Michelle Obama during the DNC.
The reaction at LHS has been mixed.
"I bring my own lunch to school now," says junior Jacquelyn Dubour. "I'm not paying for food I don't like."
Many students argue that they are at an age where if they feel like "we're gaining a few" they could make the decision to pick an apple over a Rice Krispy Treat.
The students who skipped the cafeteria's "meals" and sustained on cookies, chips, and Snapple, don't like the switch.
"I'm a picky eater, so it's hard to get something that I like," says junior Chloe Forrant, "I don't like a lot of the options that they serve now."
However, for some, the new lunch choices aren't as bad as they thought. Eating better and picking healthier foods are things they can get used to.
"I think it's a good decision because it helps students eat right and live healthier lives," says senior Ernad Minic. "Without all the extra choices there's less temptation and the students have no other choice but to eat healthy. Eating healthy is a great rule."
Every day students are forced to take fruit or vegetable, milk and a juice. Many students will either throw it all out or just leave it on the table. Either way, many argue, it's getting wasted.