Once Upon a Time…: Blu-ray brought a classic movie to life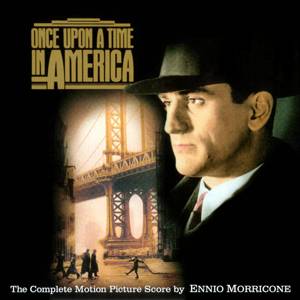 Sergio Leone is a legend in cinema. He has graced us with his "spaghetti western" style films, that to this day are still able to attract a young and fresh audience. He is most known for his work with Clint Eastwood, having directed such films as The Good the Bad and the Ugly, and For a Few Dollars More.
One of his most famous works, however (and his last) is Once Upon a Time in America (1984), which I recently found to be released on Blu-Ray. Since I'm a hardcore Mob movie fan, I immediately shelled out the fifteen dollar price tag and happily brought it home. I threw the movie into my Ps3 and sat down for close to four hours only to be amazed by Sergio Leone's masterpiece.
The movie itself took 10 years to make, and was one of Sergio Leone's most prized projects. He invested everything into the film, and used every ounce of his amazing ability to direct people to create this vision of 1920's and 30's Gangsters. While the movie does run close to four hours, it's not a boring four hours. The movie itself stars acting powerhouses Robert DeNiro as the main character Noodles, and James Woods as his best friend Max. Also in brief cameo roles are a younger Joe Pesci and Jennifer Connelly.
The original cut of the movie is set in a flashback format, where it will show Noodles in the 1960's having a memory of the events from the 20's and 30's. It starts with four young Jewish hoodlums in New York City in the early 20's. The gang does local odd jobs and shakedowns for Bugsy, the neighborhood's reigning lead hood. A young Noodles is the head of the gang, in which Patsy (James Hayden) and Cockeye (William Forsythe) and young Dominic (Noah Moazezi) cause havoc. Noodles has a brief fruitless flirtatious relationship with Deborah (Jenn Connelly) but when he meets up with Max (James Woods) the gang really moves into action. Abandoning and betraying Bugsy, the boys start up their own "company" for bootlegging. They're living high when Bugsy, seeking revenge attacks and shoots Dominic dead in the street. Noodles, obviously enraged attacks Bugsy and kills him in front of a police officer, causing Noodle's arrest.
The movie jumps ahead ten years and follows Noodle's exploits as he and Max continue their illegal bootlegging operation culminating in a surprise ending that this writer most definitely doesn't wish to ruin for you. The movie is brilliantly casted and all of the performers seem perfect for their roles. While at points the movie can be confusing, it still kept me watching supremely entertained and involved in the characters' plights and joys. This will turn some viewers away from the film, however. It's flashback sequences at the beginning of the movie can be rather confusing and it was a little agitating. However, my patience was rewarded as by the end of the film it all made sense.
The script is fairly well written as I felt the movie moved along at a very decent clip and James Woods was particularly excellent in his role as Max. The plot iself was very straightforward and the setpieces were fairly well done. The costumes were also authentic as well as the musical score. The film actually garnered several awards such as Best Score for composer Ennio Morricone (which was extremely well deserved) and Best Costume Design from the BAFTA Film awards. It was also nominated for Best Picture and Best Director by the Golden Globes.
If you haven't seen this movie and enjoy the genre, definitely give it a chance. It's got a strong plot and very solid acting. For fifteen bucks it's at a bargain price. I give it a 8.5 out of 10 on Ziggy's (revised) Scale of Excellence.