Leaving Paradise; a page turning novel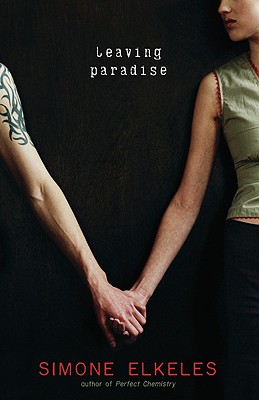 If you're like me, reading may not be your strong subject. Finishing a book may be like pulling teeth, especially if the book is not enjoyable. The problem is you need to find the perfect book for yourself to really get into it. If you're looking for a book filled with love, drama, and the power to keep you turning the page, then Leaving Paradise by Simone Elkeles may be the book for you to pick up during April vacation.
The book is centered around Caleb, an 17-year-old ex-con, and Maggie Armstrong, a 17-year-old cripple. But the part that makes this story a big twisted mess is the fact that Maggie is the reason Caleb became a convict to begin with, while Caleb is the reason Maggie will be forever crippled.
The book brings you from Maggie's perspective of events, back to Caleb's perspective. You get to feel the emotions of both characters as they try and find their place back into society as both are thrown back into the high school scene their senior year.
Maggie and Caleb both have a hard time adjusting to old life and you get to see just how hard high school can be as the two struggle to grow up while accepting their pasts: and trust me, their
pasts are not too perfect.
As Maggie and Caleb seek to find their place, they realize they have a lot more in common than they think. They are now both working for Mrs. Reynolds, who is sort of the mediator between their relationship and helps to show them they can put their differences aside and truly forgive one another after all the pent-up hatred they have.
Maggie and Caleb grow to see that they do have more in common than they think, and feelings may or may not be stirring up for these two characters. Will they make it official and shock all their friends and family? How will everyone react to their new found love for one another? And why would it matter if they were together? What did Caleb do to Maggie that was so serious to be put in jail and forever change both their lives?
To find out head to the library and grab this page-turning novel and find out for yourself. I can promise you that you will not be disappointed by the book Leaving Paradise.