Comedy Thursdays are Back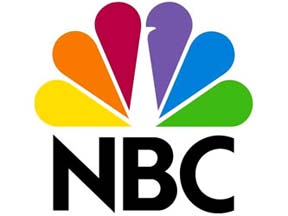 Comedy Thursdays are back on NBC with Parks and Recreation and The Office.
These shows not only portray life working in the park and recreation department for the overweight city of Pawnee, Indiana and the way a paper company called Dunder Mifflin in Scranton, Pennsylvania runs with an interesting group of people.
Parks and Recreation stars the hilarious Amy Poehler as Leslie Nope, the enthusiastic boss of the parks and recreation department in the overweight city of Pawnee, Indiana. She has thrown a ceremony for the mini horse Lil' Sebastian when he passed away, written a book on the city of Pawnee, and has a secret love for Ben Wyatt (Adam Scott)  even though their love affair is not allowed.
The witty and satirizing humor will keep you laughing the whole time. From Ron Swanson (Nick Offerman), the monotone big man who only eats steak, hates the government, and carves flutes out of wood for fun, to Tom Haverford (Aziz Ansari), who invents his own cologne and alcoholic beverages like Snakehole juice, is a "ladies" man, and goes to the Snakehole lounge (Pawnee's only club) with everyone from the department. The show features the young married couple, who fell in love instantly, of the goofy guitar playing Andy Dywer (Chris Pratt) and the anti-social, hates-everything April Ludgate (Aubrey Plaza).
If this is how the departments in park and rec. run in small towns, I would sure love to work in one. The same can be said about Dunder Mifflin, the paper company in The Office.
After Michael Scott (Steve Carell) retired from being the branch manager, he was replaced by D'Angelo (Will Ferrel) who attempted a slam dunk for the office members, and received a concussion when the hoop fell on top of him. Andy Bernard (Ed Helms) saved the day by becoming the new manager of the branch. He got the office members to go hard selling paper, because if they reached 5,000 points, he said he would  get a tattoo on his butt.
There's  Dwight Schrute (Rainn Wilson) who was going to be manager until he accidentally shot a gun off in the office, now he is plotting to get the position back while having an ongoing prank war with the comedic Jim Halpert (John Krasinski). Then there's the cat-loving Angela (Angela Kinsey) whose married to a senator and pregnant with his baby even though everyone thinks he's gay, and there's the overweight Kevin (Brian Baumgartner). Simply put, whatever he says is funny.
Each and every character on The Office has personality and even when doing things such as making copies, splattering grease on the floor, or sliding boxes of paper to the truck, you will crack up.
Both these shows will keep you laughing for about an hour, which is just what everyone needs, an hour of laughter a day with the a comedy show from the common workplace.