The College Fair Comes To LHS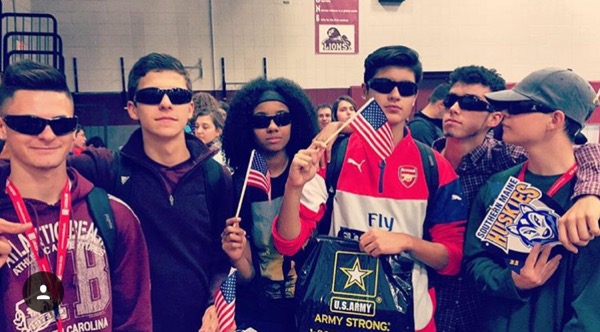 The major question most high school students ask themselves is "What will I do after graduation?" Ludlow high school seniors, juniors, and sophomores will have a chance to look for answers to that question at Ludlow High School's annual College Fair on Oct. 26 in the Ludlow High School gym.
Approximately 100 colleges will be represented at the fair and during periods six and seven, seniors, juniors, and sophomores will have the opportunity to attend the event and find answers to any specific questions they may have about college.
LHS Guidance Counselor Linda Duame advises students to attend this event, saying that the fair is "often [a student's] first chance to sign up and be a part of [a college's] database."
The fair also helps introduce students to the college inquiry process. When students attend the college fair and fill out a registration card from the various colleges they are interested in, they give permission for the college to send them information through the mail or email.  Joining college databases allows colleges and students to become familiar with each other and this is helpful when students begin researching specific colleges.
Sophomore Emily Lima is curious about the college search process, "I don't know what to look for in colleges yet and that's why I'm interested in attending the fair and learning more."
Although college hunting can be tricky, Duame had some advice to help guide students through the fair. She advises students to have a set of two or three standard questions that they can ask every college admissions officer. These questions would vary among students depending on their potential majors and interests. By comparing college's answers, students can figure out which colleges are better fits for them.
Despite the fact that college planning is known for causing anxiety, students should not stress about it. Use the tools available to you, such as this upcoming college fair, to find the college that is the best fit for you.