Lady lions fall 2-1 in the western mass soccer division one semi-finals to west side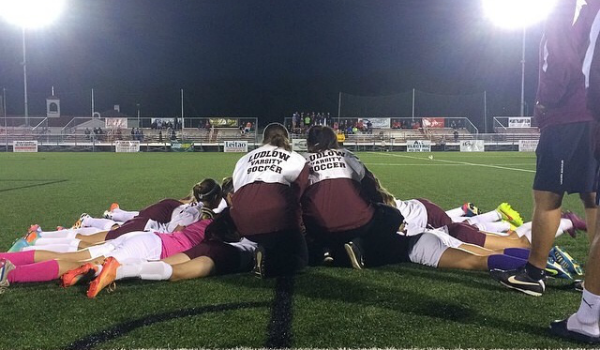 There was a sea of maroon in the bleachers at Central High School Wednesday night. Many LHS students came out to show their support for the girls at the Western Mass soccer Division One semi-final game. Ludlow fell to their rivals, West Side, 2-1.
The girls walked off the field in tears. "I'd say we played well, but not our best game," said senior player Molly Palatino, "I think we needed to settle the ball down a little more. Overall we played tough and fought all the way to the end and didn't give up."
Senior Kailah Papuga scored half way through the second half tying the game at 1-1. "After Kailah's goal I really thought we had a chance to either win or tie," said sophomore player Filipa Martins.
Although the lions gave West Side a tough fight, West Side managed to score another goal resulting in the 2-1 loss for the lady lions.
"Overall it was an outstanding match and a well fought battle between the two teams,"  said sophomore fan Jon Dos Santos.