LHS raises money for hurricane relief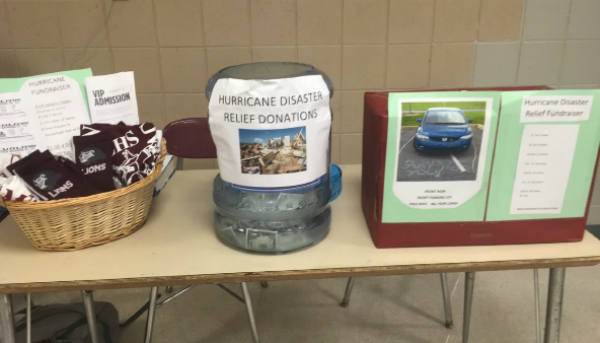 Principal Lisa Nemeth has announced that Ludlow High School will raise money for the hurricane victims in Texas and Florida by raffling off a parking spot in the front row of the school's front lot.
"All money will be sent to Disaster Relief Charities," she said in a Connect Ed call to the Ludlow community.
Nemeth said that If a student wins and already has a parking spot he or she will be refunded their money. If a sophomore or freshman wins, the school will hold the spot until needed.
Faculty and staff may also purchase tickets for the drawing.
The runner up will receive four VIP passes to all athletic games.
"That means every game, every sport,all year long … free!" Nemeth said.
This prize also includes four LHS T-shirts, two pairs of LHS socks, and four VIP passes to the Basketball Hall of Fame.
The ticket prices are a $1.00 a ticket and $5.00 for six tickets. Tickets will be sold at soccer and football games, and during all three lunches.
The drawing will be on Tuesday, Sept. 19.