Girls soccer seniors sign letters of intent for college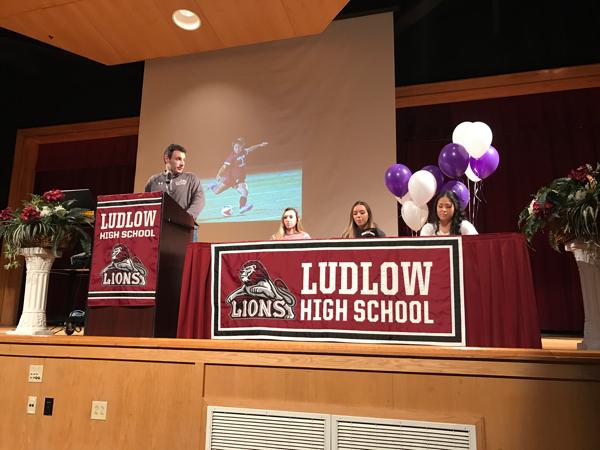 "This is the first signing ceremony in Ludlow High School history," said Athletic Director Tim Brillo.
Today in the auditorium seniors Nissa Pereira, Tasha Kwatowski, and Andrea Jozefczyk signed their letters of intent to play college soccer.
The girls soccer team, along with the girls families were invited to the signing ceremony. The girls sat on the stage and signed their papers. Following the brief ceremony the girls took many pictures and celebrated their success with their teammates.
"I would like to make this a yearly tradition," says Brillo, "It's great to award kids not only for academics but what they athletically."
Pereira will be attending University of Hartford, Kwatowski will be attending University of South Carolina Aiken, and Jozefczyk will be attending University of Bridgeport in the fall.
"Actually signing the letter of intent made everything feel so real," said Pereira.