Best Buddies Club makes improvements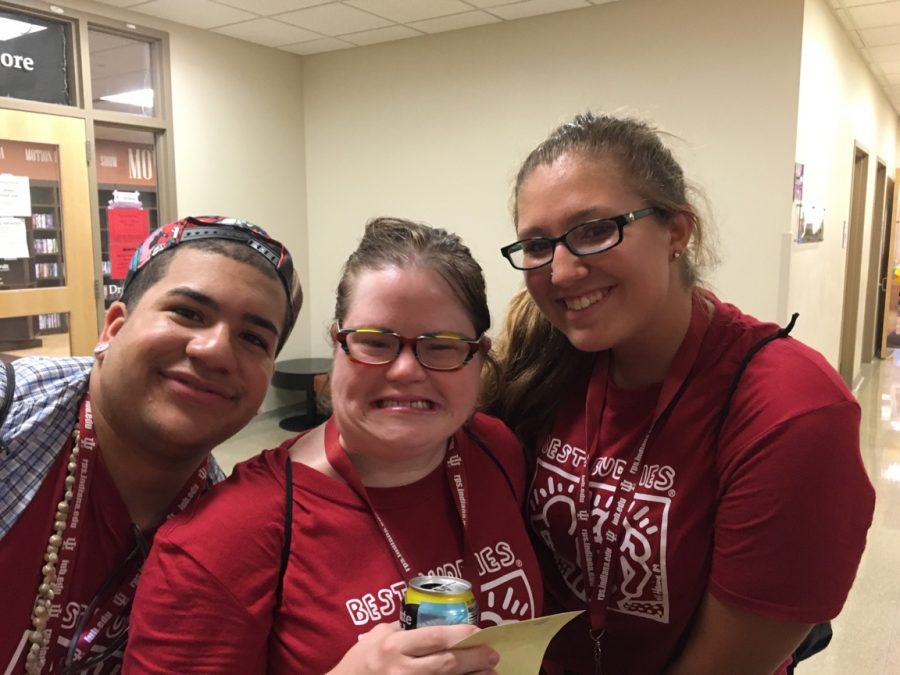 The leaders of Ludlow High School's Best Buddies Club is planning new events and creating new rules to make the club more fun and inclusive this year.
Best Buddies is a club where each member is paired up with a student who has a disability. These "buddy" pairs spend time together twice each month during a club event as well as on their own time. It is a club built on inclusiveness and kindness.
Students who are a part of this club can be in a safe environment and can be themselves without judgement. Jennifer Bedore, four year advisor of the club says her favorite part of the club is "seeing the buddies having fun and creating real friendships."
Last year the club was experiencing problems that upset the leaders along with the members who were serious about the club. The main issue was the lack of motivation. Rather than enjoying time spent with their buddies, students only joined the club because they figured it would look good on their college applications.
This year, the teachers who lead Best Buddies met with the officers to come up with some ways to improve these past issues. This year's officers are very motivated and dedicated to this club.
"I think we have a really energetic bunch of officers to lead us to the next step," says Bedore.
The new President of the club is Brooke Chisholm, a junior who is beginning her third year in the club. Sophomore Danielle Goncalves, who was also a part of Best Buddies last year, now serves as vice president. Matt Jordan is the class treasurer and Bryanna Ferreira is the communications officer. The two advisors remain as Jennifer Bedore and Meaghan Farrell.
To improve attendance, it is now mandatory for students to attend the meetings in order to participate in the monthly events. This year there are many new, exciting events that the members of the club will be more enthusiastic about.
I spoke to vice president Danielle Goncalves about the new events and she mentioned a Valentine's Day party, movie night, bowling, and ice skating.
The club leaders were not happy about people only joining the club for their own benefits, such as having it on their college application.
Goncalves joined the club because she enjoys spending time with her cousin who has a disability. She feels that people need to remember what the club is about, which is including people with disabilities.
The advisors of the club plan to make students aware that if they do not put effort into the club, then it will be taken off of their college application by the guidance counselor.
"I really want to have a buddy pair of the month so it gives incentive to hang out with their buddies more," says President Brooke Chisholm.
So what inspired all of these creative ideas? After discussing this with Chisholm, she informed me about a Buddies conference in Indiana over the summer.
"I was very fortunate to be selected for two2 years in a row to attend the Best Buddies international conference in Indiana… people from around the world gave me so many fun ideas," says Chisholm.
A few students are selected each summer to attend this conference, sparking new ideas each year for the club. This trip is inspiring and educational for the Buddies officers.
Hopefully this year will be a success for the Best Buddies club. In the words of Chisholm, "I'm hoping to make the years to come more organized, more involved, and more accepting,." says Chisholm.